Dear Parents
Desire is the key to motivation, but it is the determination and commitment to unrelenting pursuit of your goal-a commitment to excellence that will enable you to attain the success you seek.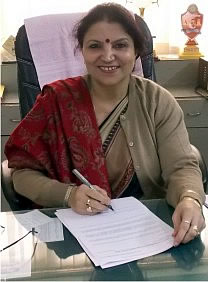 KDMA International aims to create a supporting and inclusive environment where students are encouraged to explore their potential and achieve their personal best in all aspects of school life. Students are challenged and engaged through authentic learning opportunities that inspire them to develop creativity, confidence and resilience to become independent and ethical lifelong learners.
We offer a broad curriculum and a range of opportunities for our students to achieve excellence in academics, creative, focus cultural, sporting and community endeavours. We value collaborative learning positive relationship and building capacity amongst our students to effectively allow them to engage in the world of future, where problem solving, evaluating working in teams, communication, creating and innovating are not only valued concept, but expected skills, attributes and capabilities.
We support the individual and provide a school environment that allow every student to thrive as they work towards achieving their personal best performance. We are partners in learning with our students and seek to deepen their knowledge, provide enriching and innovative learning experiences, while also gently urging the students out of their comfort zone to accept new challenges.
We value relationships and connection with the community. We encourage our students to develop respectful relationships with their peers, teachers and the broader community. We instill in our students a keen social conscience and the capacity to make ethical decision. We work hard to develop and sustain productive partnership and connections with our parents, local schools and businesses and leading tertiary institutions. We are proud to be a high performing school and aim to be the selective school of first choice of all the families within our community.
Our students graduate from KDMA International with the skills, mindsets and qualities that will best equip them for success in the world of the future. Our students are intelligent, resilient, creative, imaginative, disciplined, dedicated to lifelong learning, respectful and ethical. They are the future leaders and role models of society. I as a very proud principal of this academically selective state school with a well-respected history of providing exceptional educational outcomes and opportunities for students welcome you to the website of KDMA International.
Priyanka Saigal
Principal
Mobile: +91-94515-46770, +91-63948-82348