KDMA Clubs
We have divided the students in various clubs where they learn many attributes of life. The clubs in the school are....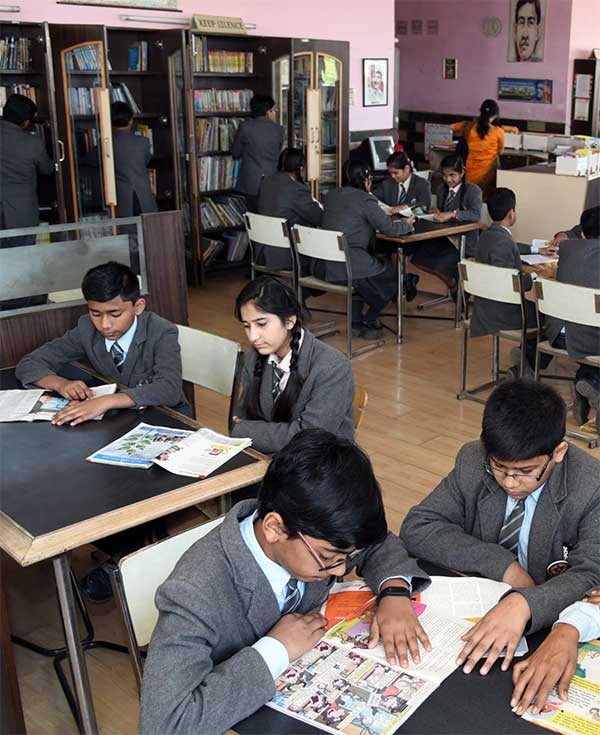 Value Programme Empowerment
We, in KDMA encourage our students to participate in exams conducted by different institutions. This gives them an exposure. Indeed our students have not only proved themselves in academics but they also have excelled well in the moral values. Many students received trophy for their performance in an exam conducted in teaching of Bhagwad Geeta by ISKCON.
Eco Club (Go Green Club)
Eco club was formed in our school to develop sense of responsibililty towards environment. This club aims at generating awareness amongst the students for preserving nature & natural resources.
A plantation drive is conducted by our students on Earth Day. Members of Eco club plant sapplings of perennial and evergreen plants in the school garden. They Spread awareness for eco balance.
Folio Club and Abdul Kalam Library
Folio club is associated with the school library. In this club the students are the members and get the benefits of reading various information through books available in the library. KDMA library is a place where a toddler can hear his first story and senior student can carry out his/her higher studies. There is also an Audio – Visual section in the library. More than 1500 titles are in accession. This club has proven itself to be very helpful to all the students.
Community Club
"Service to mankind and humanity is service to nation".
To inculcate the same feelings and emotions to inner core of heart of each student, we have formed KDMA Community club. This club facilitates the poor community of our society with a smile on their face by providing them the things related to their basic necessities.
We believe in educating our students not only in academics but developing their Moral values also.